My name is Diane Dunn. I am a retired Headteacher having been head of my own school and Executive Head of 3 schools at different periods over the last seven years. Currently I work for Partners in Learning as Bridging Officer and Quality Assurance Consultant. I have been involved with education for nearly 40 years and still feel passionately about achieving the best outcomes for our children.
Why did I want to be on the Governing Board of Kirk Sandall Infants and serve on the board of the Academy Trust? The belief that I share a similar ethos and moral purpose as that which the school prescribes to. It's forward thinking and at the heart of the community. Through my experience I have the knowledge and skills required to both support and challenge the work of the school.
On a personal level, I am married to Steven and have 25 year old son currently studying at Hallam University. I enjoy reading, travel, seeing friends but shopping is my main hobby, especially jewellery!
I am deputy head teacher at Kirk Sandall infant school and work within the Foundation Stage.
I am a specialist leader of education and a moderator for early years. I support other schools across the authority with school improvement.
I have a passion for the early years and believe that the foundations of education need to be securely embedded within those early years.
Learning through play is the most important aspect of education within the first stages and I have worked with colleagues and staff across Doncaster to implement purposeful play and develop outdoor learning. I deliver training to a wide range of audiences including initial teacher trainees.
The most exciting training I have delivered was when I visited China. I delivered an Early Years conference to share our practice in England which was a fantastic experience.
I enjoy working in partnership with parents/carers to ensure every child achieves their full potential and parents/carers are aware of how they can support at home.
My name is Daniel Pemberton, I'm married and have one child who attends Kirk Sandall Infant School. I have been a parent governor of the School since mid 2015.
My career background is in Occupational Health and Safety. I am a Chartered Health and Safety Practitioner and I own and operate my own Health, Safety and Training Consultancy business based in Edenthorpe. I believe my experience allows me to offer transferable skills which could help in the development and success of the school.
My hobbies include bicycle riding, geocaching, computing and learning to play the ukulele.
The reason I why volunteer my time in a parent governor role is that I feel passionate about my child's education and as a local businessman, I welcome the opportunity to lend my time and skills to this important part of our community.
I'm 36 years old, and have been Married for nearly 11 Years, we have one Son, Andrew who is now in Junior school having just turned 9.
I currently work for Sainsbury's in their support centre in London as an Operations Manager for their food service counters where I look after the process and procedures for all of Sainsbury's.
I have worked in retail all my life and have covered lots of different roles from Finance and budgeting, regional support, but started right here in Edenthorpe as a trolley boy.
I am the Vice Chair for the Infant school and have been part of the governing body for 4 years and I also sit on the MAT (Multi Academy Trust) for both the Infant and Junior school.
Initially I became a parent governor to understand more about our school and how it operates, and how I could support. I am really proud of being part of the governing body, what it has taught me over the years, and how I have been able to contribute to our school and what has been achieved, and hope to continue this into the future.
Head of School at Kirk Sandall Infant Academy
I am an experienced senior leader who is currently embracing the role of Head of School at Kirk Sandall Infant Academy. I have had experience of working as a Local Authority funded AST and Local Authority Early Years Consultant. I have worked across Early Years and Key Stage One throughout my extensive teaching career. This has allowed me to work closely with many Doncaster schools. I currently am a nationally accredited Early Years Foundation Stage Profile moderator.
Within my teaching career I have led the Early Years Foundation Stage. My areas of expertise in Early Years include Assessment within EYFS and how to accelerate progress. I am experienced in innovative practice in EYFS curriculum in child led learning and outdoor learning including Forest School practice. I have also led on the use of assessment of data across my own school. I have provided phonics training and support for colleagues and parents, and to schools and nursery settings in the local area. I work within a strong leadership team who are continually aspiring to excellence. I facilitate training in my specialist area for a range of practitioners, including support staff, initial teaching training students, NQTs, RQTs and experienced teachers.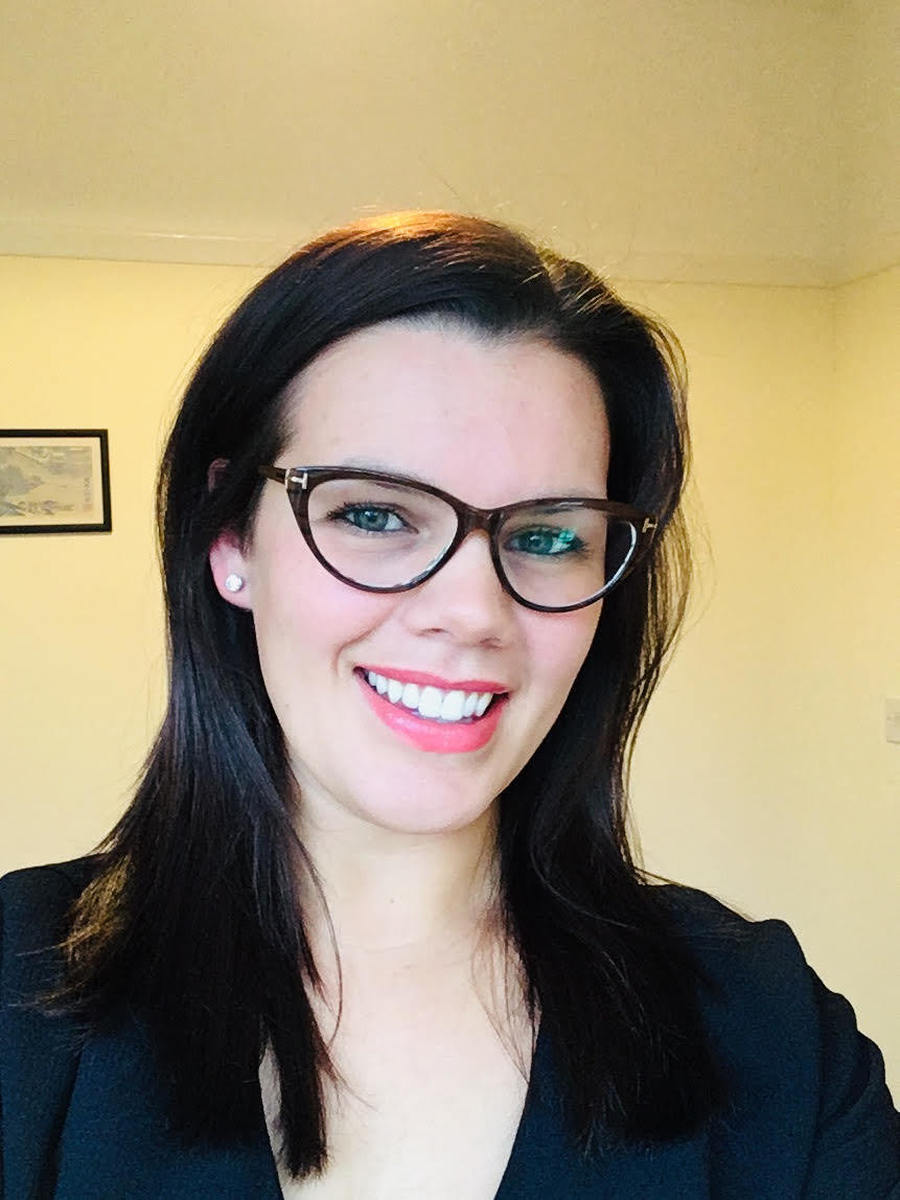 My name is Melanie Catt and I have two children at Kirk Sandall Infant School. My eldest daughter is in Year 2 and my youngest has just started at Nursery.
I have recently joined the governing body and hope to help the school achieve its objectives through both my personal and professional experience.
My personal experience comes from growing up in Kirk Sandall and attending the school myself. After moving on to the Junior School and attending Hungerhill, and then the sixth form at Danum, I studied Human Sciences at Oxford University.
My professional life started in London but soon took me to Dubai where I lived for seven years running my own head-hunting business. After returning to the UK in 2015 I decided on a career change and was awarded a scholarship to study law at BPP university, in Leeds. I now work for a family law firm in Manchester.
I live in Kirk Sandall with my two daughters and two goldfish. I want Kirk Sandall Infant School to be a welcoming, safe, transparent and high achieving school which will provide all of its pupils with the best start to their academic lives.
Hello, I became a parent governor in March 2015.
I have a daughter in year 1 and one due to start nursery in 2016. I am a secondary school teacher in Doncaster and have a real passion for education and the future opportunities it provides for young people.
As a teacher I have an understanding of current developments in education and will look to use my areas of expertise to ensure Kirk Sandall Infants continues to offer outstanding provision for all of our young people.
My name is Joanne Addy and I am one of the Deputy Heads and year 3 teacher at the Junior School. I am also responsible for music and very proud of our school orchestra. I am an active member of our Friends of Kirk Sandall Junior School and keen to have our schools at the heart of the community.

I have been a member of the Infants School Governing Body for just under a year and really enjoying this opportunity as I have learnt so much about the Foundation Stage and Key Stage 1. This is really supporting my role as head of transition between Key Stage 1 and Key Stage 2.
I am Claire Rowley, I am 31 years old and have one daughter who has just started in Foundation 2 at Kirk Sandall Infant School. As a full time working mum I am not always able to be as actively involved in day to day school life as I would like to be. I felt that being a parent governor gives me the opportunity to be involved in my daughter's school on a different level.
I am currently Deputy Head at Grange Lane Infant Academy in Rossington, a specialist leader of education and a KS1 moderator for the local authority and as a result have a clear understanding of the education system including all the current updates.
Out of work I make the most of time with my daughter and take part in musical theatre productions just to ensure I have no spare time at all. I am really looking forward to being a member of the governing body at Kirk Sandall Infant School.
My name is Talia Ortega, I am originally from Mexico and have lived in the UK for the last 15 years; and I am proudly a British citizen now. My first degree is in Chemical Engineering and I studied an MSc in Environmental and Energy Engineering at the University of Sheffield, I was then awarded a scholarship for a PhD in Chemical Engineering at the same University which I successfully completed in 2007. I started working at BOC Gases Company and held various positions, and I am now the Process Safety Programme Manager with responsibility for UK & Ireland. My current role involves travelling around the country to conduct process safety risk assessments to ensure that our processes are safe to people and the environment.
I am married and we have two boys one is one year old and the other one is attending the school's nursery. I like football and dancing.
I feel very excited of being able to contribute to this excellent school, I hope that with my strong academic background and my current industry perspective; I am able to support the school in its journey for continuous improvement and keeping its high standards of achievement.